Horse Spirit Ranch Events Schedule
We offer natural horsemanship clinics to build on the relationship between horse and human. We invite you to come audit or participate in any of the events listed below.
July 20 - August 1 | 8:30am-3:30pm
FREESTYLE AND FINESSE CLINIC AND FIESTA ISLAND FUN
With 3*Parelli Professionals Jody Grimm-Ellis and Margit Deerman.
Want to get better communication and skill in the saddle? Want to take your horse swimming in the Bay?
Parelli Professionals Jody and Margit will help advance your freestyle and finesse. Pattern integration, Carrot Stick Riding, Riding in Pairs, Confidence in Jumping, lead changes are a few topics we will cover.
On the 3rd day we will test our leadership skills by trailering to Fiesta Island for a little fun. We will caravan.
WHERE: Sat/Sun: Horse Spirit Ranch 3712 Valle Del Sol. Bonsall, Ca. 92003 Monday: Fiesta Island. Mission Bay San Diego, Ca.
WHEN: July 30-August 1, 2016
COST: $750 includes 3 lunches, pen fee for 3 days and daily facility fee.
For more information contact Margit Deerman at mdeerman@gmail.com or 619 987-4803.
Bonsall, CA
May 15th | 2.00pm-4.00pm
HORSE TALK - FOR THE LOVE OF HORSES
You are invited to participate in an ongoing, monthly discussion on topics relating to horses. The purpose of these open discussions is to promote the well-being, betterment, understanding and enrichment of the lives of all horses and the humans involved with them.
PLACE: Horse Spirit Ranch, Bonsall, CA.
WHEN: The third Sunday of each month, beginning Sunday, May 15th, 2:00-4:00
FEE: FREE (optional donations towards food and beverage gratefully received)
These talks are open to all lovers of horses. Occasional special participants such as local and visiting trainers, instructors, clinicians, teachers, authors, etc. will often be in the group with no prior announcement. Come, enjoy and join this community of like-minded horse lovers.
Many thanks to the management of HORSE SPIRIT RANCH for offering this wonderful facility to further promote the well-being of horses.
No registration, no sign up, no reservation required. Please bring an open mind and your love for horses.
If you have questions, please call: Lynne 760-822-3579 or Franklin 760-708-6464
Bonsall, CA
April 30th - May 1th | 10am-5pm
THE EQUESTRIAN PASSION, PEACE AND PERFORMANCE RETREAT
For 2 days you and your horse will go through intense training, for both horse and rider. We define goals, we go through problem solving and we create a solid plan going forward. We ensure you the authentic source to the art of riding with passion, peace and greater performance.
Our vision is that every human being around the globe identifies their LifeSpider™ and place themselves where their uniqueness contributes to a united world in Passion, Peace and Performance – inside and outside the stable. Because by knowing yourself you will know your horse.
We are located in Bonsall, California, at Horse Spirit Ranch, and we take you through a daily schedule built by professional therapists and trainers – customized to each visitor or team.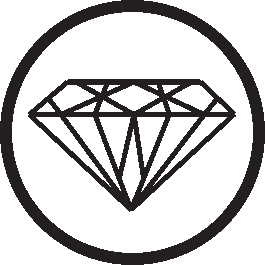 THE DAILY ROUTINES INCLUDE:
HORSE TRAINING: Work with dressage rider and holistic trainer Linnea Aarflot. Linnéa holds over 15 years of experience and has worked with everything from Grand Prix dressage stallions, active world cup horses and military horses, to young horses, broken and abused horses, NYPD horses and wild horses. As a trainer she's helped endless of riders to get a closer relationship to their four legged partner.
Your riding experience at Horse Spirit Ranch is tailor-made towards your goals and needs. Linnea can teach anything from the calm basics for the beginner to an Advanced School Master for the experienced rider. Your lesson will be focused around you, your needs and interests.
LIFE COACHING: We work with Birgitta Granström. Birgitta is founder of LifeSpider SystemTM, a new life philosophy, the next generation of coaching and the future leadership. She has taught people in communication, motivation, coaching and personal development for 25 years and published three books, several E-books and online self coaching program. Birgitta has inspired and empowered thousands of people globally. She has worked with a diverse group of people such as employees, managers and CEO's. She has enhanced their already successful life and enabled them to exceed their capabilities. She now introduces LifeSpider SystemTM into the Horse World with the intention to bring humans and their horses into an expanded partnership with passion, peace and performance. Birgitta is called the "Michelangelo of Coaches".  With her quick and a sharp eye she nails what needs to change to make you and your horse become the best version of yourselves.
When you work on our personal development using Lifespider system you will find your authenticity that make the work with your horse more pleasureful – so you can thrive more both in the arena and in life.
ORGANIC FOOD: We support and provide organic and locally produced food during the retreat.
MEDITATION: A daily meditation with the horses calms the mind, allowing you to think and act clearer in every aspect of your life.
TIME FOR YOURSELF: Spending time in a relaxed atmosphere creates the space needed to release emotions, energy and stress. Whether you choose to spend this time in the barn, in the nearby ocean side, or just in meditation – some time for reflection will have it's place on your daily schedule.
Companies can book a pre-planned package including an guide for group exercises and team building. Individuals, friends and families can book therapeutic, holistic sessions and retreats for personal or professional growth.
| NEXT AVAILABLE DATE: APRIL 30 – MAY 1 | 
Price: $955. For this special event you get 50% discount and pay just $497. It  includes training of you and your horse, over night boarding for your horse, problem solving, life coaching, guided equine meditation Saturday + Sunday, and a theory session about mindful riding, horse's behavior and performance. Hotel and accommodations at own expense. Info provided if needed. Booking request: Contact Birgitta / +1 310 625 4371
---
Bonsall, CA
March 20th | 10am-4pm
HORSE SPIRIT RANCH EXPO & TRAINING DEMO
WE ARE HOSTING A ONE DAY EXHIBIT OPPORTUNITY FOR VENDORS WITH NATIONALLY ACCLAIMED HORSEMAN AND TEACHER FRANKLIN LEVINSON AS OUR SPECIAL GUEST! 
This is a day when horse lovers meet industry vendors – find great deals on quality tack and experience a unique training opportunity during Franklins demonstration – you will meet interesting people and enjoy FREE food and drinks.
Franklin's programs provide humans with specific tools to have more success, fun, understanding and a much higher level relationship with their horses than ever before. At the core of his teaching is compassion, grounded wisdom, precise skills and developed trust. With nearly 50 years as a professional horseman and teacher, Franklin brings a lifetime of acquired knowledge to his work. Don't miss this extraordinary and unique opportunity to experience one of the true innovators of gentle, successful horsemanship. Read more about Franklin 
TACK & EXHIBITS
You will find bridles, saddles and other high quality tack and horse products for you and your horse.
Rent a space, bring your own table for just $20. This is a great opportunity for you to show what you have to share and offer for the Horse World. We need your application before March 13.  Contact Lynne 
Bonsall, CA
January 23rd | 8:30am-3:30pm
Liberty Clinic with Margit Deerman
Liberty is the 3rd Savvy in the Parelli Program. Liberty shows the truth. What happens when you take off the lead line and halter? Join Margit to find out!
Liberty Clinic Flyer
Bonsall, CA